Gordon B.
Affiliate Marketer
"After some testing, questioning, and trying I finally found Affiliate-Toolkit. There I waited for a new version as the migration of ASA1 worked seamlessly. Additionally, the support was/is fast & easy going (might be true for other tool providers as well). I am using it on several pages and I am more than happy and can highly recommend it."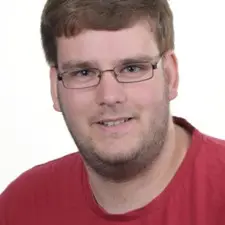 Simon Lüthje
Technical Blogger
"The Affiliate Toolkit is a powerful, extensive and flexible WordPress plugin, which facilitates my daily work on my niche sites. In addition to the "standard" features, the affiliate toolkit also includes other helpful and valuable additional functions that currently do not offer any other plugin. With the help of the affiliate toolkit I was able to demonstrably increase my income. In addition, I can now implement projects that were previously not possible. In addition to the technical refinements, I particularly appreciate the exceptionally good support Christof offers its customers. He kindly helps with every problem and answers even complex questions patiently. All in all, the investment in the practical affiliate toolkit was more than worth it!"
Monika Fuchs
Travel Blogger
"I am using the plugin as of late and I am excited. I think it's really good that you can get started with a free starter version. That's an offer I took advantage of and it convinced me. The fast and personal support as well as the easy integration ease using the usage. I switched over to the paid standard version soon as this way I can not only integrate affiliate links for Amazon products but also use other affiliate networks. It would be desirable if other networks, such as booking.com and get your guide would be available as well as intensively integrate their products on our travel website. Another affiliate network which is attractive to us is Commission Junction. So far, I have not seen an increase in revenues but a significant ease when it came to maintaining and creating content. What I like best is that you can individually arrange products and integrate them in your own blog post. We are currently expanding our affiliate offers on our blog and are excited to see how we can increase our earnings."